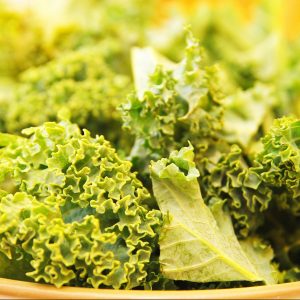 Basmati Rice and Kale Gratin
This is a perfect way to sneak a Nutritious & Delicious meal in for your kids ~ good luck. The fragrant, creamy gratin provides a whopping serving of calcium.
Ingredients
2

cups

vegetable stock

1

cup

red bell peppers

diced

1

cup

whole-kernel corn

1 1/4

cups

uncooked basmati rice

1

tsp.

dried thyme

4

lbs.

kale

1 1/4

cups

part-skim ricotta cheese

2/3

cup

fresh parmesan cheese

grated

1/2

tsp.

sea salt

1/4

cup

fresh whole wheat bread crumbs

1/4

cup

toasted wheat germ
Instructions
Combine the stock, bell peppers, corn, rice and thyme in a saucepan. Bring to a boil, lower the heat, cover and simmer until the rice is tender, about 5 minutes. Set aside.

Preheat the oven to 400 degrees. Wash (but do not dry) the kale and trim and discard the stems. Place the kale in a large pt, cover and cook over medium-high heat until it wilts, about 5 minutes. (The water on the leaves is sufficient to steam the greens.) Drain and coarsely chop. Fluff the rice mixture with a fork.

In a large bowl, combine the cooked kale, the rice mixture, ricotta, half of the Parmesan, salt and pepper. Place in an oiled, 2-quart gratin dish. Sprinkle with the remaining Parmesan, breadcrumbs and wheat germ. Bake until golden and bubbling almost 30 minutes.