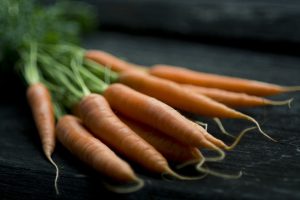 Carrot-Potato Pancakes
2016-02-27 01:30:12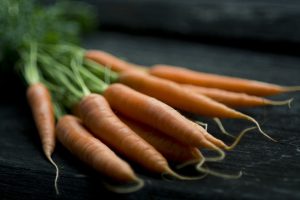 Serves 5
Ingredients
1 carrot, grated coarsely
1 large russet potato, peeled and grated coarsely
1 tablespoon whole-wheat flour
1 large egg, lightly beaten
1 teaspoon dried thyme
1/4 teaspoon sea salt
1/2 teaspoon fresh ground black pepper
Coconut oil, organic
Preparation
In a bowl, combine the carrot, potatoes, flour, egg, thyme, salt and pepper.
Lightly coat the nonstick skilled with coconut oil.
Drop ¼ cup amounts of the potato mixture onto the skillet, flattening the pancakes with a spoon, if necessary.
Fry until lightly browned on one side, about 3 minutes, then fry 3 minutes on the other side, drain on paper towels.
Serve warm.
Serving Suggestion
Served with a green salad, this delicious variation of potato pancakes makes a light and satisfying supper.
Gardens To Gro https://www.gardenstogro.com/