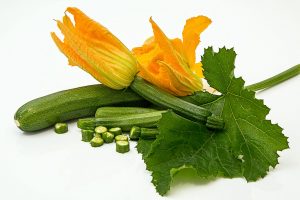 Italian Zucchini Crescent Pie
2016-02-27 10:31:42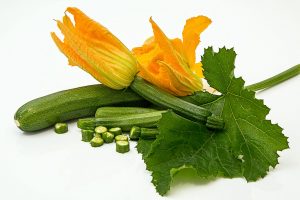 Serves 6
Ingredients
4 c. thinly sliced, unpeeled zucchini
1 c. coarsely chopped onion
1/2 c. chopped parsley
1/2 tsp. pepper
1/4 tsp. oregano
1/4 - 1/2 c. butter
2 eggs, well beaten
1/4 tsp. garlic powder
1/4 tsp. basil
8 oz. shredded mozzarella
8 oz can crescent rolls
2 tsp. dijon mustard
Instructions
Heat oven to 375.
In 10" skillet, cook zucchini and onion in butter till tender, about 10 min.
Stir in parsley and seasonings.
In large bowl, blend eggs and cheese.
Stir in vegetable mixture.
Separate dough into 8 triangles.
Place in un-greased pie pan, quiche dish, or 12x8" dish.
Press over bottom and up sides to form crust.
Spread crust with mustard.
Pour vegetable mixture evenly into crust.
Bake at 375 for 18-20 minutes or till knife inserted in center comes clean.
Let stand 10 minutes before serving.
Gardens To Gro https://www.gardenstogro.com/