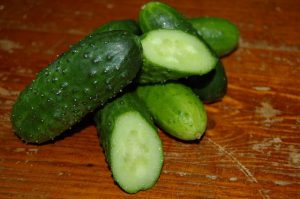 Refreshing Marinated Cucumber Salad
2016-02-27 09:54:06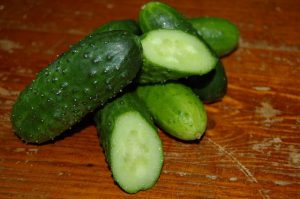 Serves 6
Ingredients
2 regular cucumbers
1 small white onion, sliced
1/2 teaspoon sea salt (optional)
1/4 cup white vinegar
1/4 cup fresh orange juice
1 teaspoon unbleached sugar
Instructions
Cut cucumbers in half lengthwise and scoop out the seeds.
Cut the cucumber halves, crosswise, as thinly as possible, slicing almost (but not quite) all the way through. Then cut all the way through every 3 inches.
Place the cucumbers and onion in a non-aluminum bowl and sprinkle with sea salt.
In a small bowl, stir together the vinegar, orange juice and sugar until the sugar dissolves.
Pour mixture over the cucumber and onions; let marinate at least 15 minutes.
Lift the cucumbers out of the marinade, place on individual plates and garnish with the marinated onions.
Serving Suggestion
Great all by itself or with leg of lamb.
Gardens To Gro https://www.gardenstogro.com/