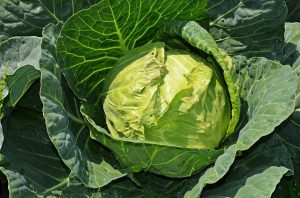 Sweet & Sour Cabbage Rolls with Sauerkraut
2016-02-27 09:43:10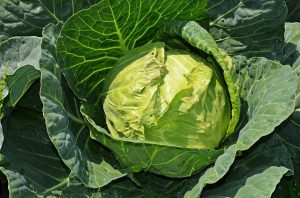 Serves 6
This dish is a little time consuming but a delight. So prepare it on a day when you can enjoy the creativity of cooking. If desired, you may make this dish the day before you plan to serve it.
Ingredients
1 large onion, thinly sliced
2 tablespoons walnut oil
1 cup uncooked brown rice
1 1/2 cups vegetable stock
2 tablespoons golden raisins
1/4 cup sunflower seeds
1/2 teaspoon ground cinnamon
1 1/2 teaspoon sea salt
1/2 teaspoon freshly ground black pepper
1 large head cabbage
2 pounds fresh sauerkraut
One 28-ounce can plum tomatoes with juices, coarsely chopped
One 6-ounce can tomato paste, plus 1 can purified water
1/4 cup raw unfiltered honey or date sugar
Preparation
Finely chop 1 or 2 onion slices to make about 2 tablespoons. In a saucepan, cook the chopped onion in 1 tablespoon oil, stirring, until translucent and limp. (Reserve the remaining onion slices). Mix in the rice, stock, raisins, seeds, cinnamon, half of the salt and pepper. Bring to a boil over high heat, lower the heat, cover and cook until the rice in tender, about 45 minutes.
While the rice mixture is cooking, remove the core from the cabbage and discard. Place the cabbage in a large steamer or a deep soup pot and steam until the outer leaved come limp enough to remove one by one. (You'll need at least 18 leaved, and more if possible.) Lay out the leaved on a clean dishcloth to cool. Using a knife remove the thick lower portion of the veins. Finely shred the remaining cabbage and reserve. Drain the sauerkraut, cover with cold water, drain again and reserve.
In a casserole dish, cook the reserved onion slices in remaining tablespoon of oil, stirring, until limp, about 3 minutes. Add the shredded cabbage, sauerkraut, chopped tomatoes and their juices, tomato paste with water and remaining salt and pepper. Bring the mixture to a boil, stirring constantly. Stir in the honey or date sugar and simmer a few minutes to blend. Remove from heat.
Pre-heat oven to 350 degrees. Fluff the rice mixture to distribute the raisins, sunflower seeds and spices. Place 2 tablespoons of the filling on the lower third of a cabbage leaf. Fold up the lower third of a cabbage leaf, then fold over both sides, and roll up. Repeat with the remaining fillings and cabbage leaves.
Place the rolls seam side down into the casserole dish, pushing them into the sauce. Cover and bake 25 minutes. Spoon sauce over the rolls and bake 20 minutes more. If desired, continue baking, uncovered, to brown the top. Serve hot.
Gardens To Gro https://www.gardenstogro.com/