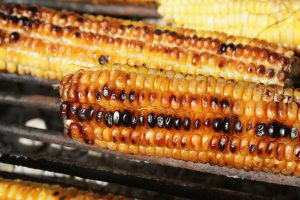 Teriyaki Grilled Corn
2016-02-27 01:10:26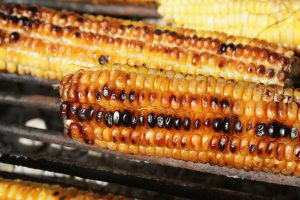 Serves 6
Kids - and grownups, too - love this simple dish. The sauce can be prepared several days in advance and refrigerated until grilling time.
Ingredients
1 tablespoon organic brown sugar
1 tablespoon tomato paste
1/4 teaspoon potato starch or whole wheat flour
2 tablespoons purified water
1 to 2 teaspoons sesame seeds (optional, but delicious)
6 ears fresh corn
Preparation
Combine all the ingredients except the corn in a saucepan.
Bring to a boil, stirring constantly.
Lower the heat and simmer 1 minute.
Remove from the heat.
Prepare the grill.
Remove the husks from the corn.
Grill covered, for 5 to 10 minutes.
When almost done, baste the corn 2 or 3 times with the glaze.
Serving Suggestions
This is a delicious side dish to grass fed BBQ chicken breast and mixed green salad with light vinaigrette dressing.
Gardens To Gro https://www.gardenstogro.com/