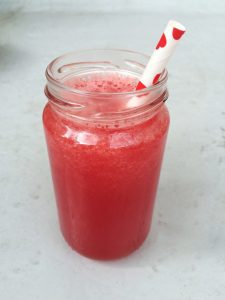 Watermelon Delight Cocktail
2016-02-25 01:07:29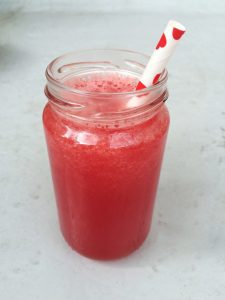 Serves 4
Nothing is more refreshing on a hot summer day or just after a hard workout to replenish your body with potassium.
Ingredients
8 cups seeded, cubed watermelon
Pinch of Sea salt
2 limes cut in half
1 teaspoon orange flower water or fresh orange juice
Ice cubes
Preparation
Puree the watermelon chunks and salt in a blender until smooth.
Cut a lime half into 4 thin slices and set aside.
Juice the remaining halves and add to the puree.
Add the orange flower water or orange juice.
Stir well, Pour into 4 glasses filled with ice cubes and garnish with lime slices.
Service Suggestion
A delicious, gourmet way to top off this beverage is also with a hint of mint leaves.
Gardens To Gro https://www.gardenstogro.com/